Definition of Consumer Behavior  According to the Consumer Behavior Assignment Help experts, Consumer behavior can be defined as the totality of consumer decisions in relation to acquiring, consuming and disposing goods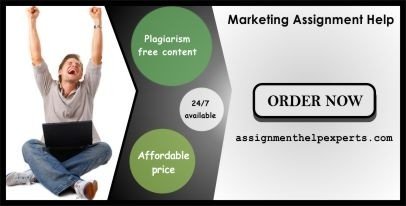 or services over a time. In other words, consumer behavior not only involves buying a good or service, but also uses ideas, activities and experiences of people. It also includes the choices made by consumers regarding consumption time. For example, when to watch a TV show, go for shopping etc. So, these aspects determine the variation between consumers like who they are and how do they consume and buy products or services. Consumer behavior Relation to Marketing Our marketing assignment help experts says that Consumer behavior is related to marketing in following ways: 
Building marketing mix strategy: Consumer behavior helps the marketers to build marketing mix strategies in terms of product, price, place and promotion. In other words, data gathered over consumer buying behavior, likes, dislikes, preferences etc is used by marketers in developing customized marketing mix strategies to deliver best value to consumers. 
Developing product specific plans: Consumer behavior study also assists the marketers to develop product specific plans for the business. Under this, interest, requirements, demands etc of consumers are studied and applied to change the product attributes and features to best suit their expectations. 
STP strategies: Consumer behavior data is also used by the marketers to develop segmentation, targeting and positioning strategies for their brands. Under this, on the basis of variables like demographic, psychographic, geographic and behavioral, segmentation strategies are developed by the marketers. Along with this, as per the mass, niche and local market, targeting strategies are developed. For example, consumer behavior helps in deciding who are the heavy users or light users and what are the differences between these users. It also assists in deciding which target market will be profitable for the product growth or not in future. Furthermore, on the basis of perceptual map, which involves consumer views over other brands in relation to marketer's brand, positioning strategies are formulated. Like, the data collected over consumer behavior can be used by the marketers to re position their product in the eye of consumers by changing its image, logo etc. 
Future Marketing Decisions: Future marketing decisions are also developed by the marketers by studying consumer behavior. Like, which consumer segment is likely to grow or shrink in a particular time period decide market segment selection by the marketer. In addition, consumer satisfaction is also considered by marketers in making product related decisions. For example, Harley Davidson regularly conducts ride with consumers to identify whether they are satisfied with current offerings or want something else. On the basis of this information, the company applies product ideas to better address the needs of consumers. Avail consumer behavior assignment help from marketing assignment help experts. Our marketing experts can do any assignment and take guarantee that you will not get any plagiarism at all.  We at assignmenthelpexperts.com experts are available Monday to Sunday, so you can e-mail us your marketing assignment any time for free quote at:  info@assignmenthlpexperts.com