How to get admission in top Australian universities
The education system of Australia is one of the most competitive in the world. Every year thousands of international students make way for this country in order to secure a prosperous career. In this wake it is important that one should understand the academic requirements and admission procedure to get enrolled in the topmost college of their choice. There are two types of courses offered by Australian universities one is a VET i.e. vocational education and training and the other is higher education degree.  According Assignment help Australia The requirements for such courses may vary with universities; therefore it is advisable that students should visit the visit the website of the institution for exact details. However the general scheme of admission is given here.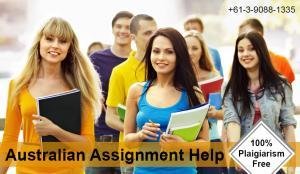 Most of the universities accept a 3-year degree from a recognized university for enrollment in their master's program.
For some courses however a 4-year course such as honors or B.E. is required. For some other courses, all you have to show is 16 years of education.
You need to furnish transcripts of your bachelor's degree that include grades obtained in every single subject and proof of certificates or diplomas secured.
While providing the transcripts it is recommended to convert the grades as per the Australian grading standards.
The application form concerning inquiries should be sent at least 12 months prior to course commencement. The application form can be downloaded from the institute's website or maybe requested via e-mail.
For MBA it is essential to provide GMAT and IELTS score. The minimum score for admission may vary with universities. In addition to this you are also supposed to provide appropriate proof of your work experience, position held and salary.
After this you have to present an essay stating your career objectives, hobbies and reasons for why you want to study in Australia.
Letters of recommendation from your professor and a person who has known you professionally describing your strengths and weaknesses. It should also be mentioned as to why the student is expected to perform better in the chosen course of study.